ArmPower receives loan to expand private power generation in Armenia
Deal will finance 250-megawatt gas-fired power plant that is intended to produce up to 2,000 gigawatt hours annually, will be developed by the private sector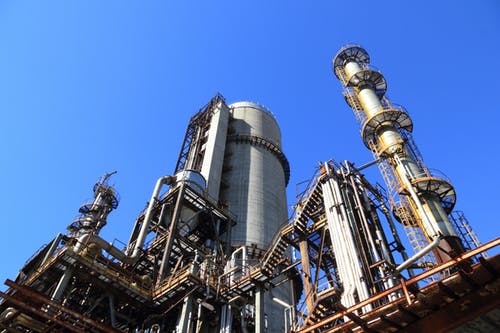 The Asian Development Bank (ADB) signed a US$44 million loan on March 4 with ArmPower CJSC, a special purpose company owned by Renco Power (owned by Italian Renco Spa and Simest Spa) and Siemens Project Ventures (part of German Siemens Financial Services), to help expand and diversify power generation sources developed by the private sector in Armenia.
The assistance will finance a state-of-the-art 250-megawatt gas-fired combined-cycle cogeneration power plant with annual production of up to 2,000 gigawatt hours. The facility will be the country's first greenfield project-financed power plant. It will also create local employment during the construction and operation of the plant while boosting sector efficiency and reliability by helping to partially replace aging power generation assets with modern facilities.
"ADB's support for diversification of primary energy sources in Armenia will allow the country to replace aging power plants and generate power more efficiently," says ADB Principal Investment Specialist for Private Sector Operations Sonali Tang. "ADB's financing will establish a precedent for future financing of similar private sector projects in Armenia by boosting investor and lender confidence."
"This project represents the largest greenfield project finance in the history of Armenia," says Renco Chief Executive Officer Giovanni Rubini. "Renco, present for about 20 years in Armenia, expresses deep satisfaction for having been able to implement it successfully, assuming the new role of 'EPC-Finance' contractor, responsible not only for the construction of the plant, but for the development and procurement of the necessary funding for the execution of the entire project."
Along with ADB, German development finance institution Deutsche Investitions- und Entwicklungsgesellschaft mbH, the International Finance Corporation (IFC), IFC's Managed Co-Lending Portfolio Program, and the OPEC Fund for International Development will provide cofinancing for the project.
ADB's participation will further strengthen the project's environmental and social standards and support reductions in greenhouse gas emissions in the country. The loan supports the energy policy of the Government of Armenia, which highlights the role of the private sector to advance energy security through the diversification of energy sources. This project also complements ADB's earlier financing to Armenia's private sector power distribution company, Electric Networks of Armenia, to further improve the efficiency of the electricity sector.
ADB has been working with Armenia since 2005 and has approved over 30 loans totaling US$1.49 billion and 36 technical assistance grants totaling US$19.1 million.
-------------------------------------------------------

Social Media Links (This section can be seen in office only):
Twitter : https://www.theasset.com/article-single.php?id=35890&social=twitter
Linkedin : https://www.theasset.com/article-single.php?id=35890&social=linkedin
Facebook : https://www.theasset.com/article-single.php?id=35890&social=facebook