Heineken, Grab announce Southeast Asia collaboration
Partnership will enable customers to order Heineken through Grab's app and pay using GrabPay at brewer's events, will kick off in Singapore and Vietnam at the end of September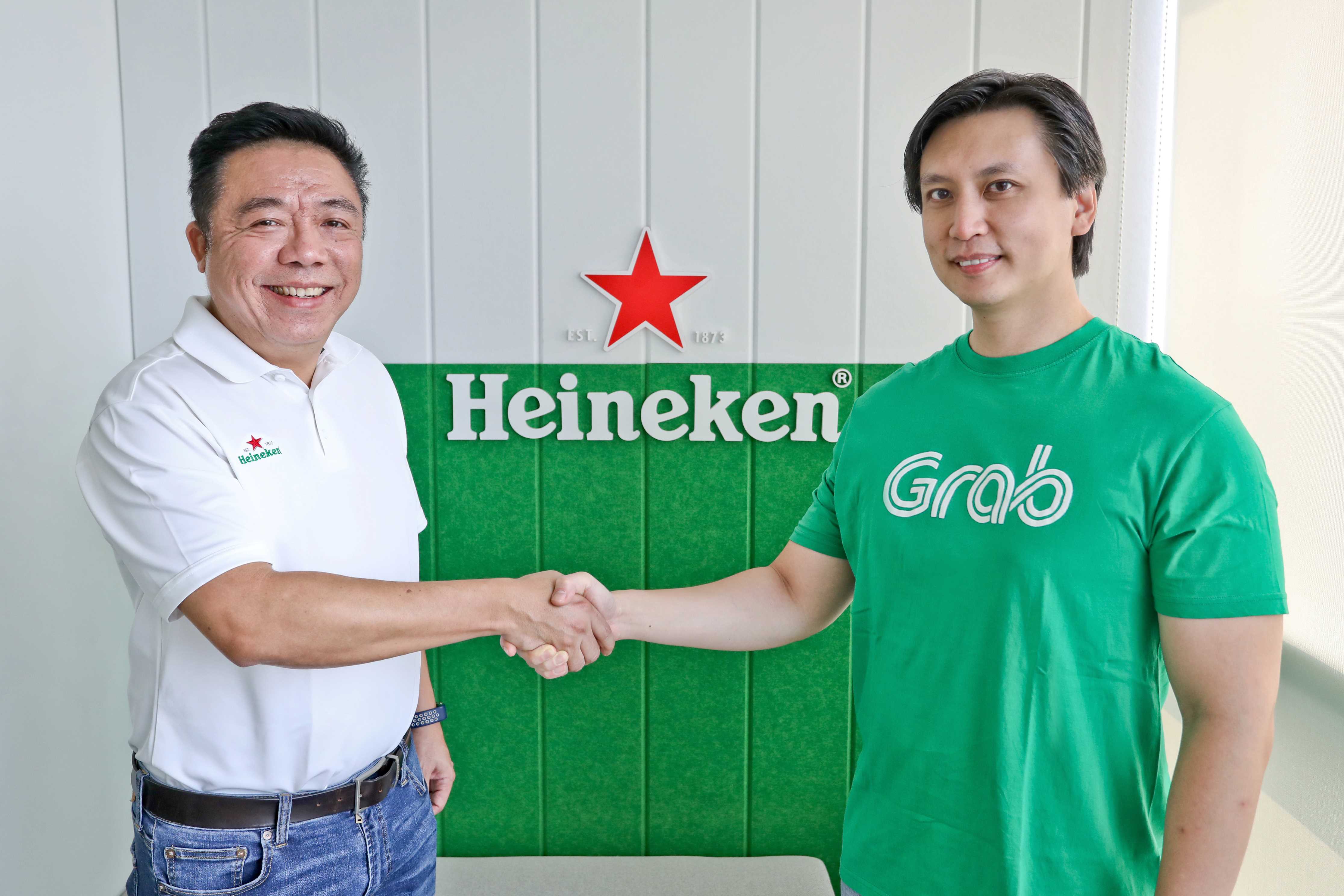 Kenneth Choo, managing director, Heineken APAC, left, and Hidayat Liu, group head of strategy, Partnerships and Business Development, Grab
Grab has announced a collaboration with Heineken, which will enable the brewer to plug into Grab's platform of services to grow its digital business and extend its reach and convenience to customers and consumers in the region.
The first-of-its-kind partnership will enable Heineken to tap on Grab's mobility, food, delivery and payment services across its platform to better meet its last-mile logistics needs, boost its offerings to customers and distributors, and drive demand for Heineken beers and ciders in Southeast Asia. Heineken will also be able to boost its sales and distribution channels.
The latest Heineken-Grab partnership validates how Grab, which is already Southeast Asia's everyday superapp for consumers, has extended its all-in-one platform offering to merchants and brand partners. These merchants can gain seamless access to Grab's wide user base, customer insights, payment and on-demand courier services, backed by its transport network and technology infrastructure, and integrate them into their operations to grow their business.
Grab's Chief Executive Officer Anthony Tan says, "This partnership is truly a differentiator in Southeast Asia, by uniting Heineken products with Grab's multiple touchpoints onto one single platform."
Under the partnership, both companies will be able to, among other things:
- Provide a convenient experience for customers, of legal drinking age, to have beer delivered to their doorsteps anytime, anywhere;
- Broaden the distribution of Heineken beers and ciders through GrabFood;
- Enable customers to sample new Heineken beers and ciders through promotional campaigns;
- Use GrabPay as the preferred mobile payment method for Heineken events;
- Launch Heineken Online Specialty Store on the Grab App;
- Implement Grab For Business solutions to Heineken employees in Southeast Asia to enhance workplace efficiency and productivity;
- Grab to become the preferred transport provider for Heineken employees across Southeast Asia;
- Enable Heineken to use anonymized data and insights to identify popular locations from which most orders come from and ascertain the best sellers.
The collaboration kicks off in Singapore and Vietnam at the end of September and will be followed by additional offerings in the Philippines, Thailand, Myanmar and Cambodia.