Mayer Brown expands Corporate & Securities practice with new partner in HK
Steven Tran focuses on private equity funds, financial institutions and corporations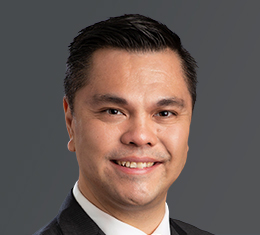 Mayer Brown has expanded its Corporate & Securities practice with the arrival of Steven Tran as a partner in Hong Kong.
Tran, who was previously a partner at Kirkland & Ellis and was most recently a partner at Hogan Lovells, is an accomplished private equity and M&A lawyer who has been based in Asia for nearly 20 years. He represents private equity funds, major financial institutions and corporations in a wide variety of complex multi-jurisdictional deals throughout the Asia-Pacific region.
"Steven's appointment reflects the continued growth of our corporate capabilities in Hong Kong as a service hub for Asia," said Jason T. Elder, a co-leader of Mayer Brown's Corporate & Securities practice. "We expect this momentum in our practice to continue, particularly in private equity, as we expand to meet our clients' needs with world-class lawyers who have extensive Asia-Pacific experience."
Mayer Brown has a dynamic private equity team in Asia, including Mark Uhrynuk in Hong Kong and recent arrivals Rod Brown in Singapore and Brian McKenna in Hong Kong. In addition to expanding the team in Asia, Tran's arrival strengthens the firm's global private equity capabilities, forging a stronger connection with groups led by Perry Yam in London and Philip Brandes in New York.
-------------------------------------------------------

Social Media Links (This section can be seen in office only):
Twitter : https://www.theasset.com/article-single.php?id=35868&social=twitter
Linkedin : https://www.theasset.com/article-single.php?id=35868&social=linkedin
Facebook : https://www.theasset.com/article-single.php?id=35868&social=facebook