Korean credit card issuers may be hit with bank settlement system opening
Korean credit card issuers will lose market share in government's plan for open access to bank settlement system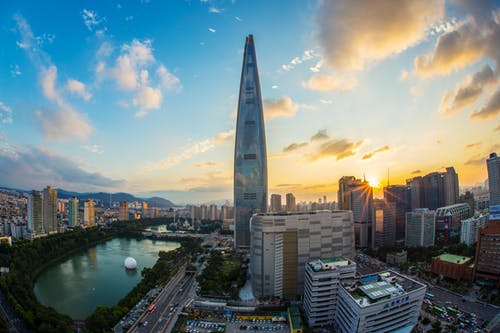 The Korea Financial Services Commission on February 25 announced plans to open access to the bank settlement system. This is being done to establish an open banking system with mandatory participation from all banks and a unified commission rate, which will allow fintech companies to develop payment services based on banks' settlement system.
The plan is credit positive for banks, but credit negative for credit card companies such as Shinhan Card Co., Ltd. (A2 stable) and Woori Card Co., Ltd. (A3 stable) because increased competition from alternative payment services will weigh on card issuers' profitability, according to Moody's analysts.
The new plan will erode credit card companies' market share of consumer expenditure, which is uniquely high in Korea. The regulator estimated credit and debit cards accounted for around 80% of Korea's 1 quadrillion Korean won (US$900 billion) commercial payment market. Also, Korea's credit card penetration, measured as the percentage of the population aged over 15 that used a credit card in the past year, puts it in the top three G20 members with applicable data, according to the World Bank.
Furthermore, the plan was announced as credit card companies are starting to wind down consumer benefits in response to the regulators' plan to cut credit card merchant fee rates announced in November 2018. On top of lingering downward margin pressure, the new plan exacerbates the pressure on credit card companies' profitability.
The key platform that regulators plan to promote is opening the banks' settlement system to third parties. Through an open application programming interface with mandatory participation for all commercial banks and significantly lower commission fee rates, third-party fintech companies will be able to develop payment services at a low cost, utilizing payments through bank account transfers.
Regulators also announced various measures to promote the use of alternative payments. Among them, the financial regulator announced the possibility of a tax incentive to promote fintech innovation. Credit card users currently have a tax deductible of up to 3 million Korean won for credit card spending. If the tax benefit is abolished, extended or transferred to fintech services, credit card companies' market share will erode and their profitability will decline.
-------------------------------------------------------

Social Media Links (This section can be seen in office only):
Twitter : https://www.theasset.com/article-single.php?id=35875&social=twitter
Linkedin : https://www.theasset.com/article-single.php?id=35875&social=linkedin
Facebook : https://www.theasset.com/article-single.php?id=35875&social=facebook